A nu Way To Work
Imagine a company with a soul and you have imagined nuHealth. They make my job VERY easy because they already walk the talk. They already have a solid brand. They just needed the ribbon on top. Some have described the nuHealth experience as feeling "safe," "protected" and "family."
The new online medicinary we built includes membership-only shopping and a drip-system membership package upon purchase with Quickbooks integration for ease of accounting. Quite an elaborate set up they have there!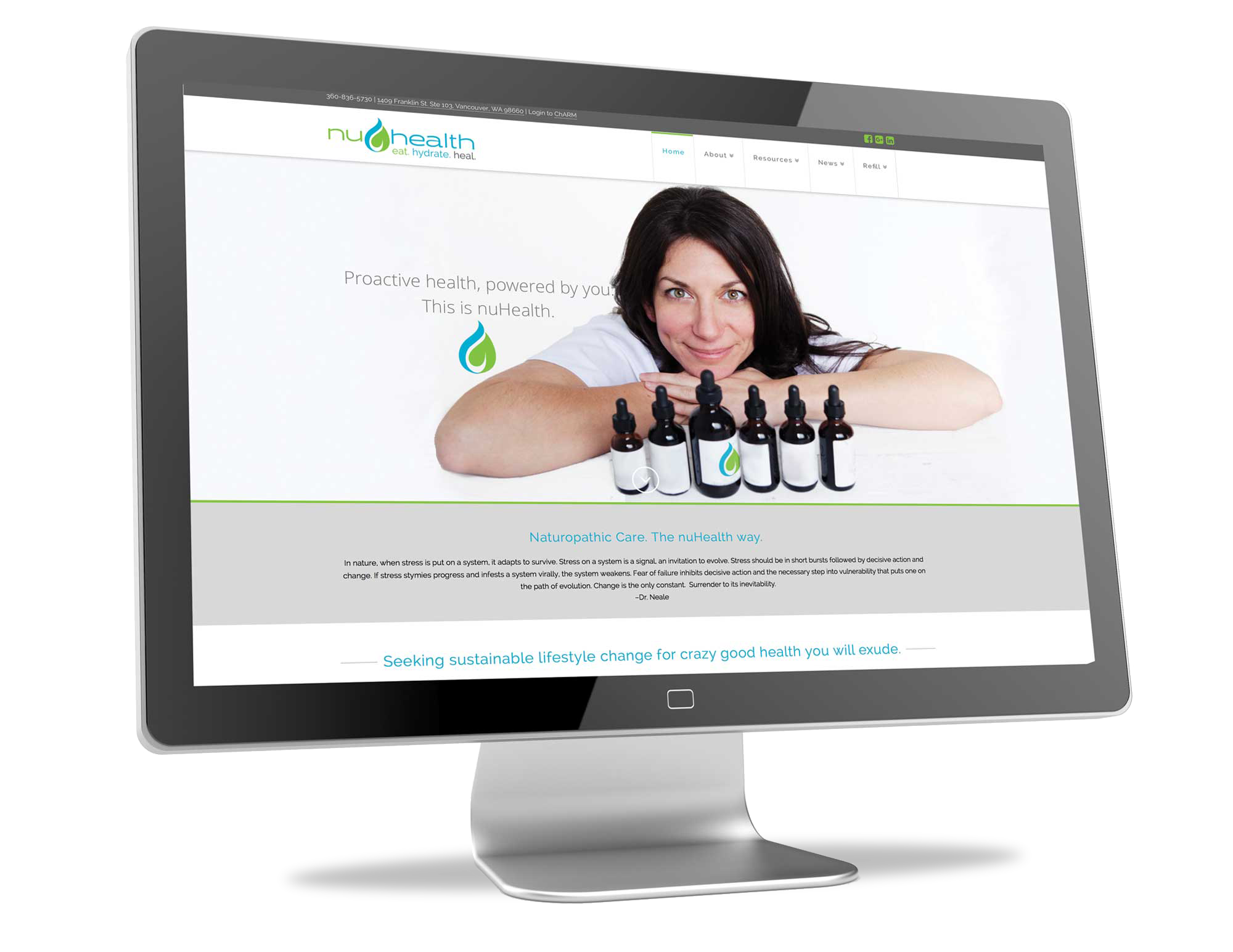 Logo
Dr. Neale believes you can heal by eating and drinking, which is why it was simple to come up with the tagline: eat. hydrate. heal. The logo is a plant and a drop of water together in a "seamless" logo, which works in one-color applications as well.
Presentation
So honored to have collaborated with the brilliant Kathy Carlisle for photography. Highly recommend her for capturing the perfect, authentic moment. Exactly what I'm looking for in a brand. Every shot tells a beautiful story, each one deeper than the next.
Seasonal Promotion
nuHealth has quite a few favorite referral partners and it was only fitting that we branded that relationship with nuFave. We try to have one every quarter if possible to offer our patients. We also like to release recipes and specials on occasion.
Newsletter
The newsletter topics are inspired by the season and what may be going on in the world in the way of monthly awareness topics. The open/click rates for them are always high, but records for most clicked newsletter is 111.5% and best open rate is 252.4%!
Product Development